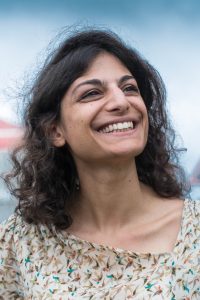 My research is in philosophy of science and social epistemology. Before turning into philosophy, and doing a Ph.D., I was educated as a physicist and worked as a neutronics engineer.
In my Ph.D. thesis, defended in 2013 at la Sorbonne (with an affiliation at IHPST, Paris), I define the conditions under which scientific models can provide understanding of the phenomena they represent.
I  currently hold a post-doc position at CEFISES, Université catholique de Louvain.
My research project is about the role of climate models in policy-making. Climate models represent the climate for studying its variability and projecting future change. We want their predictions to inform climate policy. But uncertainties in predictions often prompt doubts as to whether they can do so effectively. I have shown in previous work that predictive usefulness of scientific models is not always derived from representational accurateness. Building on this work, I aim to determine the criteria that a model must satisfy in order to effectively assist policy-makers.
This project is in continuation of my work on scientific models and on a previous post-doc conducted at Université Paris 4 on the Intergovernmental Panel on Climate Change (IPCC). In the project DéciGIEC, conducted by Isabelle Drouet, we study how the conclusions of the IPCC are gathered into unified and consistent reports while they may well come from opposing assumptions and modeling methods.
Pages: Academia and ResearchGate